WINDSCREEN REPLACEMENT PERTH
Joondalup Windscreens are experts when it comes to windscreen replacement in Perth. Our qualified and skilled team offers Perth car window replacement and car windscreen chip repair at affordable prices on a wide range of vehicles, from cars to trucks, working on many makes and models.
Repairing windscreens should be left to the professional for safety and aesthetics. Joondalup Windscreens can assist whether you require a windscreen replacement, repair, or calibration. We can even come to you with our Mobile Windscreen Repair service.
Windscreen Replacement Perth, Need a Quote?
Complete this form and we'll get back to you within few hours to arrange a quote.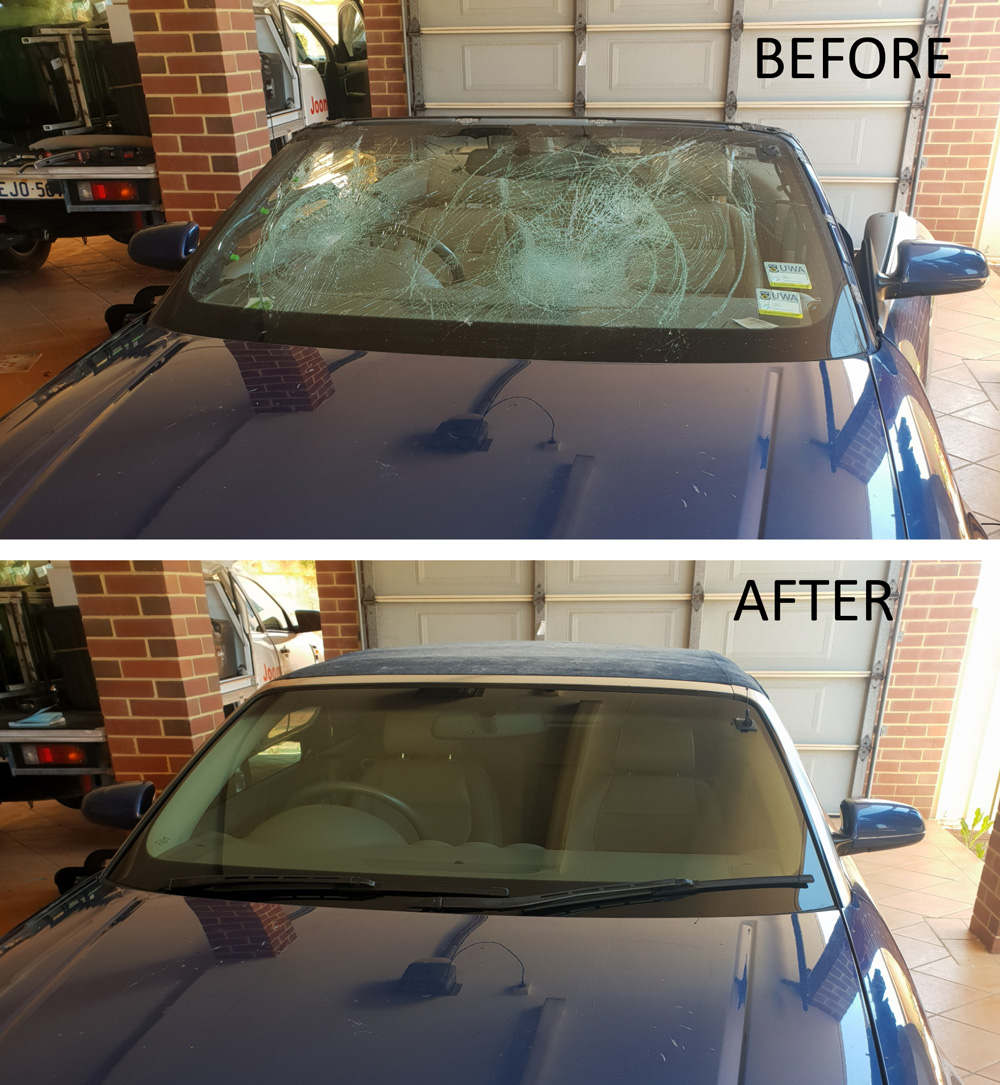 WINDSCREEN REPLACEMENT PERTH
Trust Joondalup Windscreens for professional and prompt Perth windscreen replacement services to keep you safe on the road.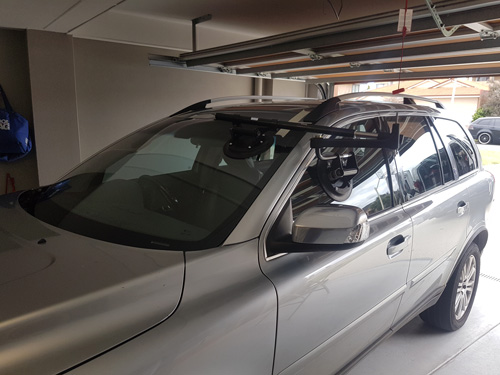 WINDSCREEN REPAIRS PERTH
Has your windscreen got a crack or dent that needs repairing? Our expert team offer car windscreen chip repairs to get you driving again safely.
MOBILE WINDSCREEN REPAIRS AND REPLACEMENTS
We offer convenient and hassle-free mobile windscreen replacement in Perth and surrounding areas, allowing you to get back on the road fast.
SIDE AND REAR GLASS REPAIR
We aren't just experts at repairing windscreens. We can also offer Perth side and rear glass repairs, ensuring both safety and appearance.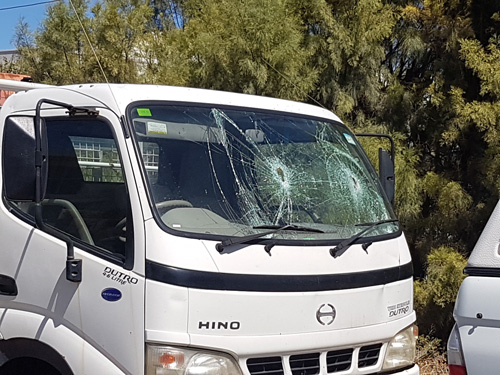 TRUCK WINDSCREEN REPAIRS
Does your truck windscreen need fixing? Our Truck Windscreen Replacement and Repair's can get your vehicle back in service straight away!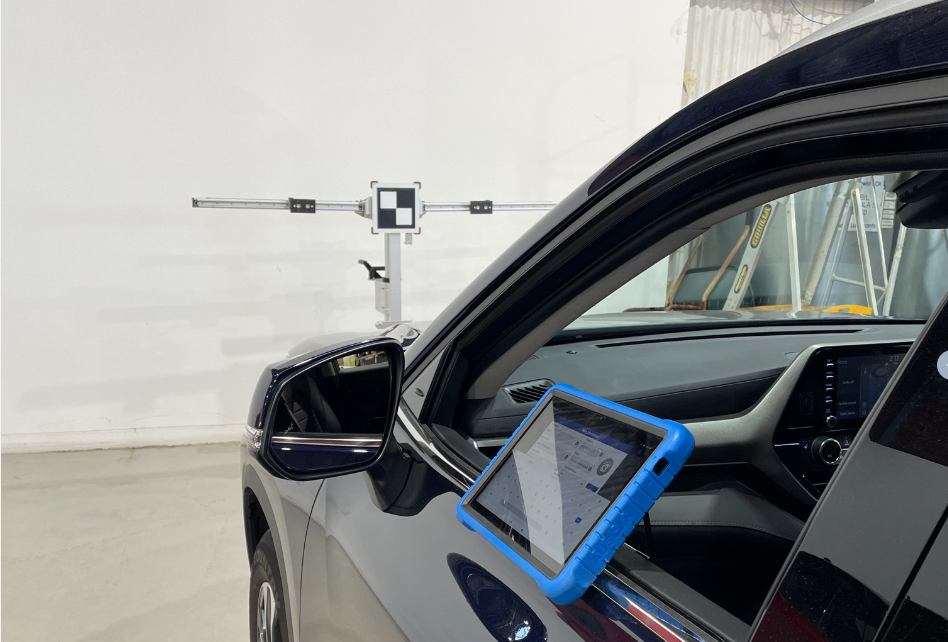 CAR WINDSCREEN CALIBRATION
After a Windscreen repair or replacement, your Advanced Driver Assistance System (ADAS) can fall out of alignment. Our Camera Calibration ensures accuracy for your vehicle.

Contact our team and we will respond within 24hours whether you need a windscreen replacement or car windscreen chip repair. We will get your vehicle back on the road ASAP.
Excellent
4.8
★
★
★
★
★
Based on 72 reviews from
review us on
Stefan N.
★★★★★
Excellent, hassle free service at a very fair price. Ash was polite, professional and did a great job on the repair.Cheers.
Jean B.
★★★★★
⭐️⭐️⭐️⭐️⭐️OUTSTANDING SERVICE 10 out of 10 for going above and beyond👏 I called 5 minutes before closing time Saturday and although all the mobile staff being fully booked for the next few days when Ash found out my situation being a full-time carer for my parents she volunteered to come out Monday and do it herself so I wouldn't have to wait. It turned out that as my car door was damaged it wouldn't open enough to install the window and although Ash was on her way when I called, the understanding, kindness and professionalism were second to none. I love supporting small business, (no call centres here!😊) and this family run business deserves every success, I can't thank them enough. Customer for life. 🙌 kindest regards Kathleen, Jean & John
Allen R.
★★★★★
Highly recommended!! Cheapest price quoted and excellent service.
Peter G.
★★★★★
They responded to quote request promptly, quoted a good price, prompt, and provided a professional and friendly service.
George R.
★★★★★
Had Ashley over this morning to do my windscreen he was in and out in 45mins he did a fantastic job can't recommend Joondalup windscreens enough
Christie W.
★★★★★
Ash was amazing at squeezing me into her already booked out day. She was professional, lovely and willing to go out of her way to help me out of a pickle. Ontop of that the cost was better than the other places I had called. Would recommend this company any time.
nEw J.
★★★★★
One of the few companies that actually takes the time to reply to online quote requests (two others I contacted never got back to me at all, even after a week).Ash came out and replaced my windscreen.Being a Mercedes S Class the trim was really tricky & fiddly. He was careful, conscientious & professional.The whole process was stress free.Highly recommend Joondalup windscreens and will not hesitate to use them again.
Joe B
★★★★★
Riley and Ash come out to do the windscreen on my DAF.The boys did an excellent job much appreciated as their excellent customer service is pretty rare to come by these days. Much appreciatedRegardsJoe
Ryan D.
★★★★★
Ash and Ash did a sensational job. Appreciate the fast friendly efficient service and great support. Price was very reasonable and they were able to fit me in the same week. Will use again.
Lauren B.
★★★★★
Joondalup Windscreens did an amazing job at fixing our window after a break in. I desperately needed to get my windscreen replaced as soon as possible. They managed to squeeze me in last minute and their customer service was outstanding!Through other companies, I was quoted a ridiculous amount for a replacement (one costing almost $800!). After a break in, However, Joondalup Windscreens managed to save me well over half! I am so thankful to Ash for her assistance and team at Joondalup Windscreens! 😊
Tim P.
★★★★★
Awesome staff very helpful
Kate B.
★★★★★
Great service - fast, professional & well priced. Chip repair done in less than half an hour at my house. Will definitely recommend to friends & fam.
Jake F.
★★★★★
Brilliant service, able to provide fast help when we needed it most & they have completed a job others were unable to.
justin C.
★★★★★
I am very happy with the service I received from JWR.They were friendly, punctual and did a fantastic job on my windscreen chip.I would definitely use this company again if needed.
Kelly H.
★★★★★
Great friendly, professional service right to my door. Thank you Joondalup Windscreen Repairs
Ray A.
★★★★★
Very happy with the service.Great team, super quick and installed the windscreen with absolute professionalism. Top quality business
Kellnluke H.
★★★★★
Great professional and efficient service at an affordable price.
Heather H.
★★★★★
Fantastic service, fast, and well priced.
Demetri S.
★★★★★
As the owner of a medium size car dealership for the last 20 years we insist of dealing with experts in there particular field.We give all our windscreen work to Jeff and the guys, they always complete work on time and save us money on every car compared to the larger windscreen businesses.I highly recommend these guys ,they work with honesty and integrity and always give us the very best of service.Do yourself a favour and give them a call, you will be glad you did.DemetriDealer PrincipalKS Motor Company
Holly C.
★★★★★
Replaced and fit my utes canopy window, fair pricing and great customer service 🙂 thanks for the help
calvin C.
★★★★★
Joondalup Windscreens were super efficient and their service was excellent. They sent a text when the technician was 10 min away, and Blake was polite and friendly when he arrived. Would definitely recommend their services.
Trevor K.
★★★★☆
On time and very good at there job.
Deb B.
★★★★★
Great service. Heaps of communication. Very, very happy.
Will G.
★★★★★
Just replaced the windscreen fitted to my truck.The staff members were able to help us straight away and met up with us in a great location.Top job guys and would recommend this company for any window replaced.
Mary P.
★★★★☆
The recent home visit was so quick and easy.Was the repair man's first day with the Joondalup Windscreen team and he did an awesome job.. Thanks again. Am happy with the outcome 🙂
Kate T
★★★★★
Great business to deal with. I had my windscreen replaced after two days of phoning for an appointment. Quick, easy and the pricing was by far the most reasonable and cost effective. Thank you for a great job! 👍🏾
Carmel A.
★★★★★
Fantastic service professional very helpful and I appreciate the great service especially this time of the year as it's very busy they helped me straight away without any fuss With a smile and professional advice great staff I would highly recommend this fantastic company Merry Christmas and Happy New year especially to Jeff and Mark great work
Britney H.
★★★★★
Had a smashed windscreen, and the guys were awesome so friendly and done a great job!
Elizabeth B.
★★★★★
Thank you for friendly service and a good job done at a great price
Skippy P.
★★★★★
Sent TWO blokes to sort out my windscreen!! Talk about helpful! Give them a go, they're great.
Nick S.
★★★★★
Really good job I love it looks factory again and can see out of my front windscreen again thank you so much
David N.
★★★★★
Happy to acknowledge a job well done at a good price and on time at my home. Well done Ashley ...thankyou. Best price and quick quality job done including a little rust treatment too...can't ask for much more than all that. THANK YOU 👍😊
Mangal R.
★★★★★
Very reasonable price, quick and very efficient service. Thank you so much
Ken H.
★★★★★
Great guys,super efficient
Mark R.
★★★★★
Very professional service
Israel S.
★★★★★
Great price. Quick turn around. No fuss.
Chantal P.
★★★★★
Very impressed by the service. They arrived earlier than expected, replaced the rear windscreen in less than 30 mins and did an amazing job. I was quoted more than double the price from another windscreen installer. Would definitely recommend and use them again.
Brad G.
★★★★★
Awesome job. prompt professional service at a reasonable price. would definitely recommend using these guys again. 👍
Kirsty M
★★★★★
Awesome fast, friendly affordable mobile service. I put a call out to friends in the automotive industry & 3 responded & recommended Joondalup windscreens. Think that says a lot in itself.
WINDSCREEN REPLACEMENT PERTH
Unit 6/15 Longitude ave Neerabup 6031
Monday

8 AM - 6 PM

Tuesday

 8 AM - 6 PM

Wednesday

8 AM - 6 PM

Thursday

8 AM - 6 PM

Friday

8 AM - 6 PM

Saturday

8 AM - 12 PM

Sunday

CLOSED