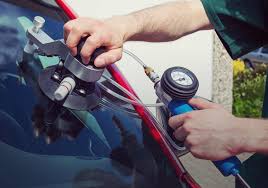 Do you worry about having a windscreen that is cracked or chipped? Joondalup Windscreens is here to ease your troubles, so don't be concerned. We are aware that a cracked windscreen can be extremely inconvenient as well as dangerous. In this blog, we'll talk about typical windscreen issues and how our knowledgeable team can assist you with mobile windscreen repair and car windscreen replacement. You may be sure that Joondalup Windscreens will have your automobile back on the road quickly.
Expert Windscreen Replacement Services
You need a group of professionals you can rely on when it comes to car windscreen replacement. From little chips to complete replacements, we have years of experience with all kinds of windscreen replacements. To guarantee a precise fit and long-lasting durability, our trained experts use premium materials and cutting-edge processes. Our top priority is your safety, and we promise a flawless windscreen replacement process.
Convenient Windscreen Mobile Repair
We offer windscreen mobile repair services because nobody likes to waste time at a repair shop. Our mobile repair staff will come to you whether you are stranded at home or on the side of the road! We can immediately repair minor chips and cracks, saving you time and hassle. Your busy schedule won't be disrupted by our rapid and effective mobile repair service, which will have your windscreen in mint condition.
Quality Assurance and Warranty
We take pride in our work and provide a warranty on all our Mobile windscreen replacements and repairs. Our team follows strict quality control measures to ensure that every job is done to perfection. You can trust us to use only genuine and reliable windscreen products, ensuring your safety and satisfaction with our services.
Emergency Windscreen Services
Accidents and unforeseen damages might occur whenever they choose. Because of this, Joondalup Windscreens provides 24/7 emergency windshield services. You may get in touch with us anywhere, anytime, thanks to our 24-hour helpline. You won't ever have to sacrifice your safety since we will be there to help you as soon as you have a windscreen issue.
Customer-Centric Approach
All of our efforts are focused on serving our consumers. We prioritise delivering a tailored experience and having open lines of communication at all times. In order to make the process of repair or replacement stress-free for you, our helpful team will walk you through it.